FANTASY

FICTION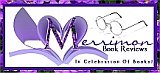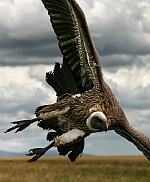 Vulture
Photocredit:


Dimitri Markin


www.dmitrimarkine.com



BOOK ILLUMINATIONS
From Merrimon Book Reviews
Who Fears Death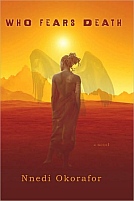 by Nnedi Okorafor


Dark, magical African journey
Can a new story be written? Will the Nuru and Okeke people someday look to a new historical roots, roots that go beyond the stories of the Good Book, stories that prescribe norms and enslavement and hatred?
Onyesonwu, a name meaning "Who Fears Death", is a child born from violence. She is Ewu, neither Nuru or Okeke, but both. Onyesonwu is the child of weaponized rape during the Nuru's attempt to exterminate the Okeke people. He mother travels east, a nomad in the desert, until she feels the tie has come to settle in a village. Onyesonwu knows she is different but her life changes when she brings back her father from death for a brief time during his funeral. Looking back from a future vantage point, she tells the story of her discovery of herself as a sorceress and the gradual revelations that lead her to the mission she follows. Onyesonwu is an outcast. Not only is she an Ewu, a ghostly scorned mixed race, but she is also a woman. Wanting to rid herself and family of shame she secretly chooses to join the Eleventh Rite, a ritual of female circumcision which marks her, removing the source of her female power and yet joining her with other often powerless young women. Onyesonwu seeks initiation into the ways of sorcery and yet everything about her seems an obstacle. She joins together with the sisters of the Eleventh Rite and her love Mwita on a journey to the West, the home base of the genocide, to confront her biological father in a quest that leads to a rewriting of the past.
WHO FEARS DEATH is a dark, magical fairy tale set in a futuristic world. On one level, Onyesonwu's journey is a personal quest as she discovers her origins and claims her fate. On the other, the journey is one of mythical proportions as her personal quest leads to a new myth, a new story. WHO FEARS DEATH is not for the faint-hearted. Difficult subjects such as rape, war and female circumcision, are not only mentioned but indeed become the very fabric of the story. A classic happy ending is not guaranteed. WHO FEARS DEATH takes a hard look at prescribed norms and their effect on women at the same time as Onyesonwu herself reaches beyond those norms, breaking them and claiming for herself a new role. Onyesonwu is not the perfect calm and collected wise woman. Rage fills her heart. She sometimes grasps for the immediate result rather than seeing the long term consequences of her actions. Nevertheless, she makes an excellent guide for the quest and for the reader. Nnedi Okorafor looks at the grim, brutal reality of genocide and women in this society through a lens of magic and fantasy, taking a reader in a powerful, imaginative journey on several levels. While news stories might give facts, this work of fantasy haunts one on unspeakable levels, that place inside beyond words. With its difficult subjects, WHO FEARS DEATH clearly will not appeal to all readers, but for those willing to enter these difficult topics, WHO FEARS DEATH is most definitely a book that expands the imagination and poses intriguing questions without giving reductive, simplistic answers. Once started, this reader was glued to the pages from start to finish. Even now, WHO FEARS DEATH haunts me, inspiring thought and images. Excellent!
Publisher:
DAW Hardcover (June 1, 2010)
Reviewed by Merrimon, Merrimon Book Reviews
Courtesy of Amazon Vine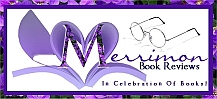 Custom Search